PINK & WHITE PRODUCTIONS
SHINE LOUISE HOUSTON – QUEER ADULT FILM MAKER
Lesbian pornography is among the most popular genres in adult, but in reality, productions that are labelled 'lesbian' are often just so-called and more geared to the needs of men who like to see straight women being intimate with each other. Of course this can be pretty hot to watch, but if you are looking for some honest queer and trans erotica this won't do the trick for you. Pink & White Productions on the other hand will certainly wet your appetite!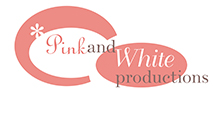 WE FEEL PINK & WHITE PRODUCTIONS CAN BE BEST DESCRIBED AS SMART, POLITICAL PORN.
Seeing the need for an alternative that truly appeals to queer, trans and sexually fluid people, queer filmmaker Shine Louise Houston founded Pink & White Productions in 2005. Pink & White produces sexy, contemporary adult entertainment with a focus on the complexities of queer sexual desire, blurred gender lines and sexual fluidity. Houston's videos depict a diversity in body types, gender expression and skin colour and always have a message.
Pink and White is most known for their queer porn membership site CrashPadSeries, where lucky queers visit a clandestine San Francisco apartment and have sex, under the gaze of a voyeur key master played by Houston herself. Performer-scripted sex scenes results in a mix-bag of over 200 episodes with intimate sexuality and fascinating behind the scenes videos. Of course, the company has a number of other projects and feature films under their belt, the most of which can be found on the company's video-on-demand website, PinkLabel.tv. Houston's debut film The Crash Pad, a hardcore, indie, feminist, dyke porn production won the Hottest Dyke Sex Scene at the Feminist Porn Awards. Later feature films include Superfreak, Wild Search, and CHAMPION, awarded Movie of the Year. Houston's next feature release is SNAPSHOT, an erotic suspense thriller starring queer women of color.
While Houston is most known for featuring queer women, that is not always the case. Heavenly Spire is a video exploring masculine beauty and sexuality, acknowledging and appreciating masculine desire. Anyone who loves cock will for sure get turned on by men sharing their sexual fantasies, observing them pleasuring themselves and each other in this steamy series!
We feel Pink & White Productions can be best described as smart, political porn, but as serious as that may sound, you may rest assured that Houston presents it to you as a very hot, very explicit, very hardcore and fun experience – including BDSM and fetish themes – that is both groundbreaking and cinematically stunning.
YOU CAN CREATE YOUR FREE VIDEO STREAMING ACCOUNT WITH NO OBLIGATION TO PURCHASE HERE:
After registering you can either buy films or choose the new membership Pink Label PLUS and get unlimited access to hundreds of titles.