WHAT IS NAUGHTY&SPICE?
Is a platform for people who desire original, creative, kinky and high-quality erotica
Does not believe in designating content to men or women, but rather in good recommendations to help you make your perfect pick for the naughty mood you're in – no matter what gender you are
Does the research for you and makes sure you have an abundance of sexy, appealing cheekiness to choose from
OUR CATEGORIES
In the mood for something hot and spicy? Or rather something involving ropes and shackles? Softer, not-in-your-face sex scenes are more your cup of tea? The following symbols make it easy for you to pick exactly what you are craving for: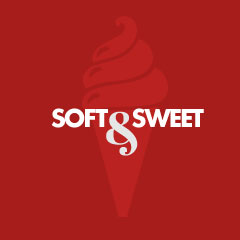 ABOUT NAUGHTY&SPICE
T
he desire to look at pornographic imagery, try out new things and explore our sexuality is completely natural and nothing to feel ashamed about. Before the internet became available for every one we secretly peeked into our parents not so well hidden titty magazines, watched their equally not so well hidden porn videos or read passages from the works of smutty authors to get off. Pornography was not permanently at our disposal. Sex shops had this dark, unpleasant, greasy men image we rather did not enter unless we absolutely had to and the pleasure of using sex toys was a topic no one spoke of. Today, we can watch porn whenever we want, sex shops have become inviting erotic lifestyle stores and glossy magazines feature the latest vibrator with orgasm guarantee like it's a new anti-wrinkle cream.
The supply of erotic and pornographic content – videos, magazines, blogs, tumblrs and other websites – is tremendous. How to find what you are looking for, especially erotica that is different, more authentic and aesthetic, more kinky or with a focus on real pleasure for all involved, is like searching for a needle in a haystack.
This is where NAUGHTY&SPICE comes in. On our platform we bundle great, sexy content, support and gain as well awareness for publishers of sex-positive erotica and revaluate their content/products to help you have a very satisfactory, lustful experience.
Love, Cathrin S. and Christian
---
FOLLOW US ON FACEBOOK
---
BECOME A NAUGHTY MEMBER
… and enjoy all things ni… spice 😉
You like what we are doing? That pleases us! We value your input and involvement, so we'd like to invite you to become a Member of Naughty&Spice! Simply fill in our registration form and be the first to receive news, see the latest trailers, gain the possibility to comment on our recommendations and enjoy special members-only offers!